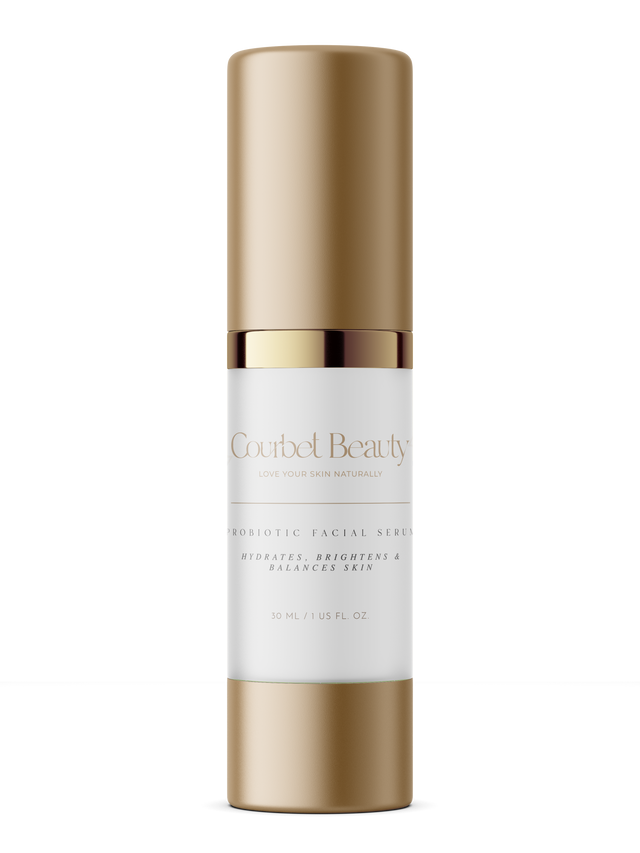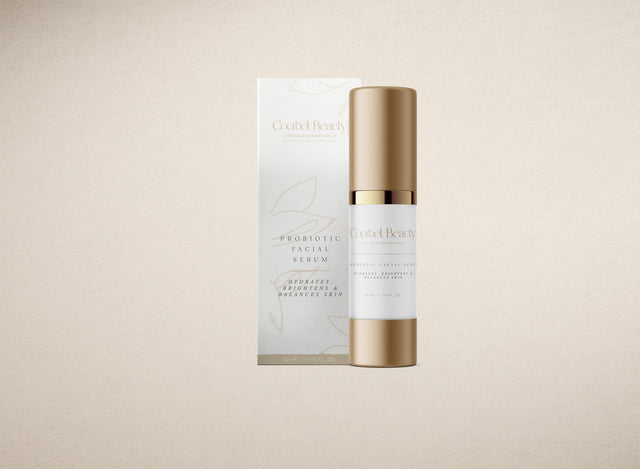 PH balancing Probiotics inhibit melanin production and evens skin tone in this revitalizing serum. Caffeine rich Green Tea increases circulation to depuff the area while Pomegranate tightens and hydrates skin
Benefits
These ingredients fight and repair damage caused by free radicals and environmental stressors and synergistically work together to create the perfect anti-pollution solution
How to use
Apply a small amount with fingertips to freshly cleansed and toned face, neck and décolleté areas avoiding direct contact with eyes. Allow time to absorb prior to moisturizer application.  
Active Ingredient
Lactobacillus Ferment Lysate (Probiotics)
Key Ingredients (99% Naturally Derived / 72% organic)
Organic Aloe Vera leaf Juice

Probiotics

Green Tea

Pomegranate Extract

Caffeine

Botanical Glycerin

Avocado Oil

Grape Seed Oil

Vitamin C

Vitamin E

Botanical Hyaluronic Acid

Glycolic Acid

Organic Reishi Extract

Organic Gotu Kola Extract

Organic Horsetail Plant Extract

Wild Geranium Extract

Organic Dandelion Extract
Product Information

- Made in CANADA
- By COURBET BEAUTY
You may also like
Optimum Probiotic Face Serum
PH balancing Probiotics inhibit melanin production and evens skin tone in this revitalizing serum. Caffeine rich Green Tea increases circulation to depuff the area while Pomegranate tightens and hydrates skin.